Skydiving Information, Tips and Tricks, Dropzone News, and so Much More!
At Skydive the Wasatch, we specialize in creating unforgettable experiences for first-time skydivers.
From understanding what skydiving entails to walking you through the process, even to teaching you to jump on your own, we're here for you! Check out our recent blog posts below, and contact us if you have any questions or suggestions!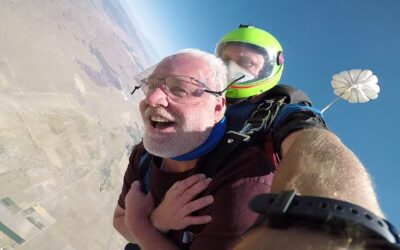 At Skydive the Wasatch, skydiving is for everyone! Whether you're old or young, able-bodied or handicapped, we encourage everyone to consider the possibility of jumping from an airplane! At Skydive the Wasatch, we know the pleasure one can get from a tandem skydive...
read more