Recently, squirrel suiting has been a popular term seen online in the media. People like the idea of looking like a flying squirrel while skydiving. 
What is Squirrel suiting?
Squirrel suiting or more technically, wingsuiting or wingsuit flying is a subdiscipline of skydiving in which a skydiver wears a webbed suit that turns the diver's body into a wing. Popularized by one of the leading wingsuit production companies, Squirrel, combined with the skydiver appearing to look like a flying squirrel when in freefall, this subdiscipline of skydiving is now often referred to as squirrel suiting. However, the technical skydiving terminology is wingsuiting, wingsuit flying or wingsuit skydiving. 
The best way to describe wingsuit skydiving is how flying feels in your dreams. Picture yourself as Batman flying through the city of Gotham or Aladdin on his magic carpet. Unlike a typical tandem or solo skydive, this is what wingsuit flying feels like. Instead of rushing through the air, a wingsuit provides more of a gliding sensation during freefall. The wings on the suits allow for increased forward speed and decreased vertical speed, allowing the skydiver to cover greater distance over a longer period of time.
Wingsuit skydivers enjoy wingsuiting because they get to carve and maneuver through the air with their wingsuit while also getting to experience more air time.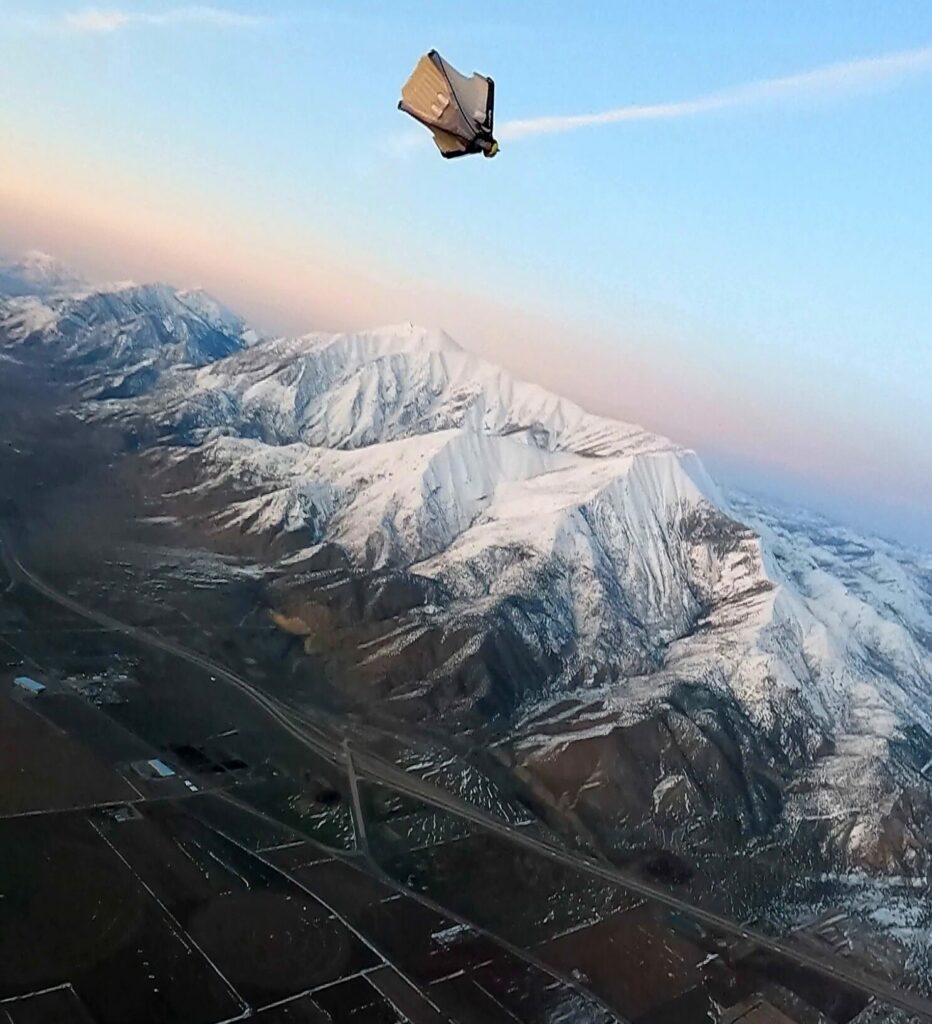 How do I get into Squirrel suiting or Wingsuiting?
You may have found this blog because you heard about squirrel suiting, saw some videos online, and you're ready to get webbed up! Skydive the Wasatch is here to help you get there!
First things first, it's important to note that it takes a little bit of experience to reach the wingsuit level. While there are no specific license requirements for wingsuiting, wingsuit skydivers have typically completed at least their C Skydiving License. Additionally, to qualify for wingsuit diving, a minimum of 200 jumps is required. This may sound like a lot, but we have faith that you'll have fun while doing so! 
Once the diver has completed a minimum of 200 jumps, the next step is to take the Wingsuit First Jump Course (WFJC) or Wingsuit First Flight Course (FFC), which is offered here at Skydive the Wasatch. The Wingsuit First Jump Course is more advanced than typical skydiving coaching. In the WFJC, the skydiving student will learn in-depth information about wingsuiting including exploration of the aerodynamics of the wingsuit, jumping in more of a gliding sensation, pre-flight and in-flight planning, and wingsuit aviation psychology.
After passing the WFJC, you're ready to wingsuit and can then go on to coaching others in wingsuiting!
What do we suggest for someone wanting to get into wingsuiting?
If you want to get into wingsuiting, go for it! Don't let the fear of it being a process get in the way! Wingsuiting is one of the most fun sub-disciplines of skydiving and Skydive the Wasatch has all the tools to help you achieve your goal of being a wingsuit diver!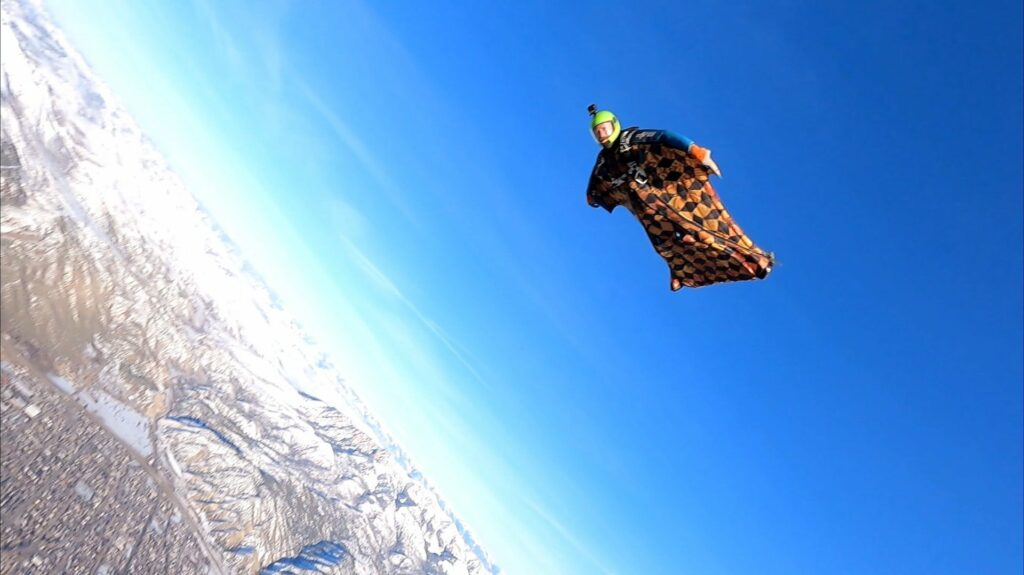 Here are the steps we suggest for getting into wingsuiting:
Book a tandem skydive
Come out for a tandem skydive with Skydive the Wasatch and see if skydiving is right for you! If you enjoy it and want to proceed further, we can teach you how to skydive on your own! Click here to book a tandem skydive!
Start your Skydiving Licenses
Get educated in skydiving! Broaden your skydiving knowledge and start the licensing process! For more info on Skydiving Licenses, you can read our Skydiving Licenses blog here.
Become a fun jumper at Skydive the Wasatch
It's important that you have fun with skydiving before jumping right into wingsuiting. Take some skydives, enjoy the sport, and make new friends with fellow divers.
Skydive the Wasatch has a great community of fun jumpers and we do fun jumps on a regular basis. Join our fun jumpers Facebook group here for updates.
Get training from one of our fellow wingsuit skydivers
Skydive the Wasatch has several wingsuit skydivers who are eager to coach you in your wingsuit flying journey! Learn from those who wingsuit on a regular basis and went through the same process you did! Our wingsuit coaches are ready when you are!
Enjoy wingsuit skydiving!
Once you've completed the wingsuit training and passed your WFJC, it's time to enjoy wingsuiting yourself! Experience skydiving in yet another surreal state by cruising through the air and taking in the full capacity of your surroundings during freefall!
For more info on wingsuiting and how to get started with Skydive the Wasatch, visit us in person at 2001 N Airport Rd. Nephi, UT or give us a call at (385) 321-0284.