Skydiving Information, Tips and Tricks, Dropzone News, and so Much More!
At Skydive the Wasatch, we specialize in creating unforgettable experiences for first-time skydivers.
From understanding what skydiving entails to walking you through the process, even to teaching you to jump on your own, we're here for you! Check out our recent blog posts below, and contact us if you have any questions or suggestions!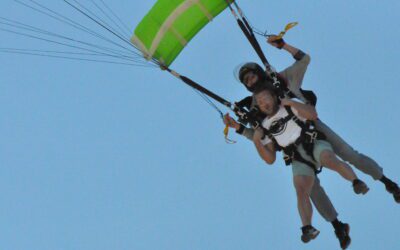 On May 14, Skydive the Wasatch hosted its 3rd Annual Addict II Athlete Skydive the Wasatch Event. We highlighted the event prior to this year's meet-up in a blog post you can find here. In short, Addict II Athlete is a non-profit recovery support group for...
read more