Breathtaking Scenery and Heart-Pumping Adrenaline
Utah's Premier Tandem Skydiving Center
Located only one hour away from the Salt Lake City metropolitan area — and just half an hour from Provo — Skydive the Wasatch offers tandem skydiving over the majestic terrain of the Wasatch Front. Your next adventure starts right here!
"A refuge away from the stress and weight of life"
The experience of a lifetime, our tandem skydive will take you to 13,000 feet over the beautiful Wasatch front in central Utah, just south of the Salt Lake City metropolitan area. Your experienced
USPA-rated
and
FAA certified
tandem instructor will be there to guide you through the entire experience as you plummet through the air at 120 MPH for up to 40 seconds, then take in the jaw-dropping scenery of the Rocky Mountains.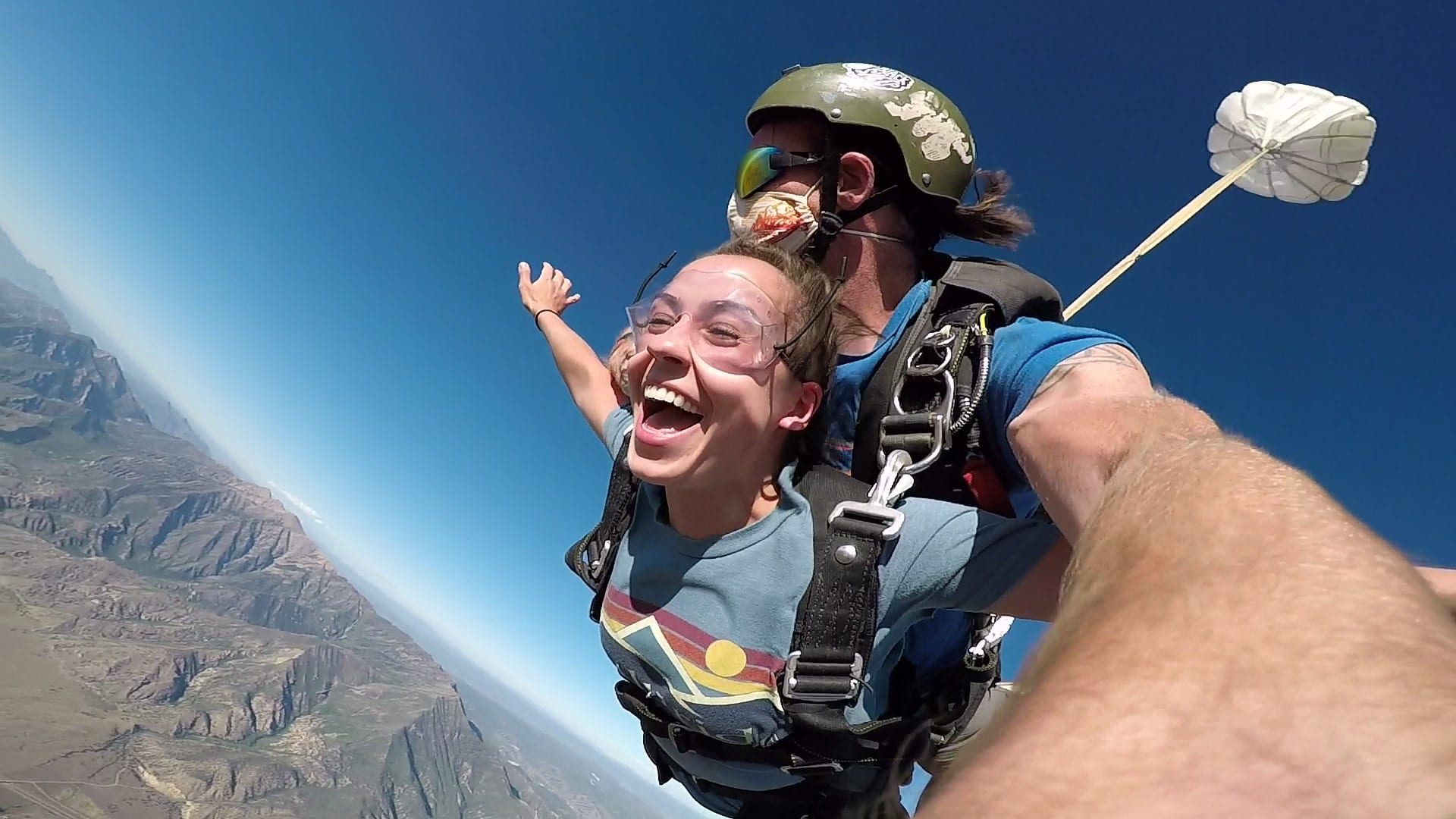 The Skydiving Experience
First time jumping? Here's everything you need to know about tandem skydiving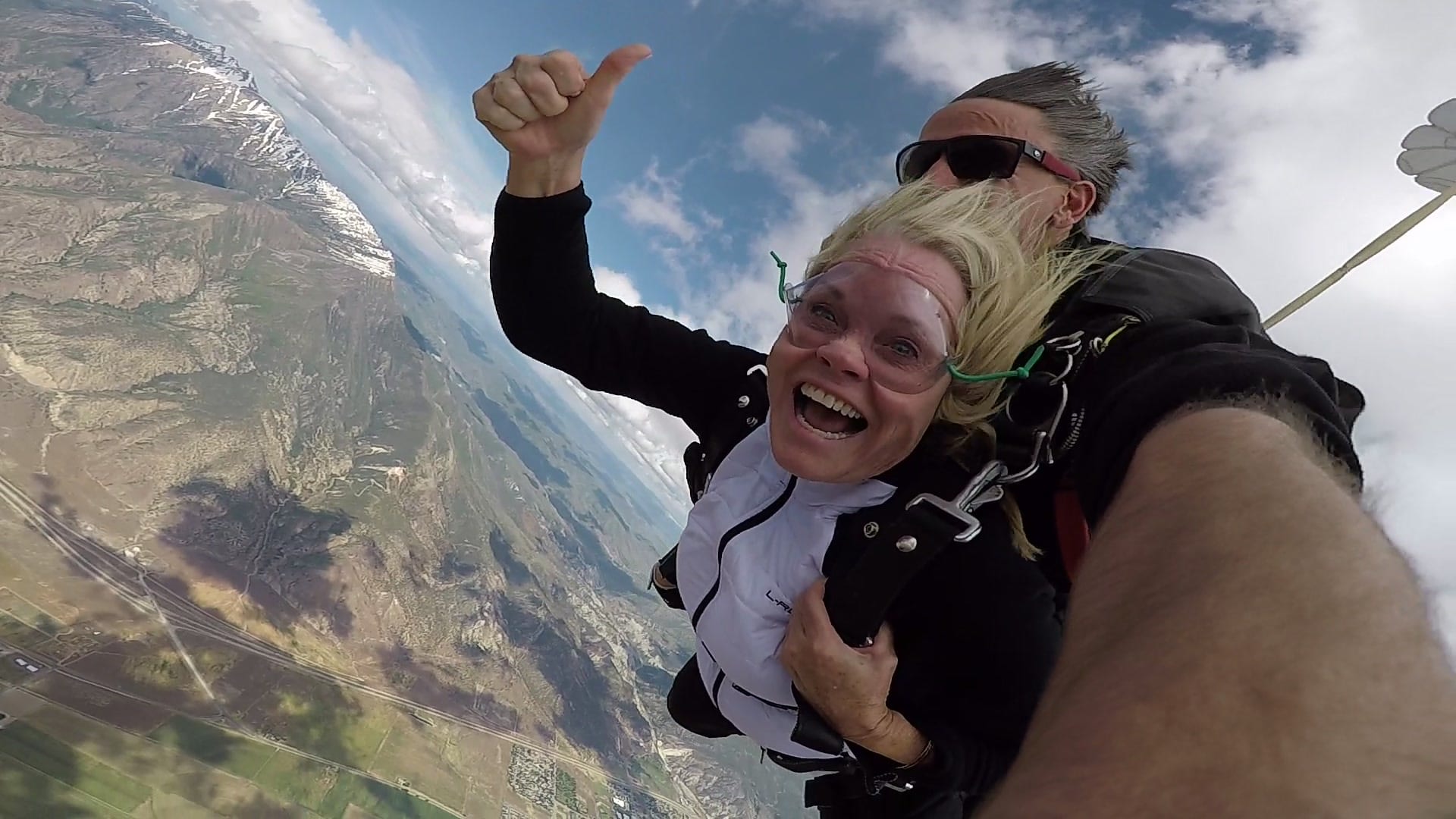 Pricing & Reservations
Review reservation options including pricing and discounts here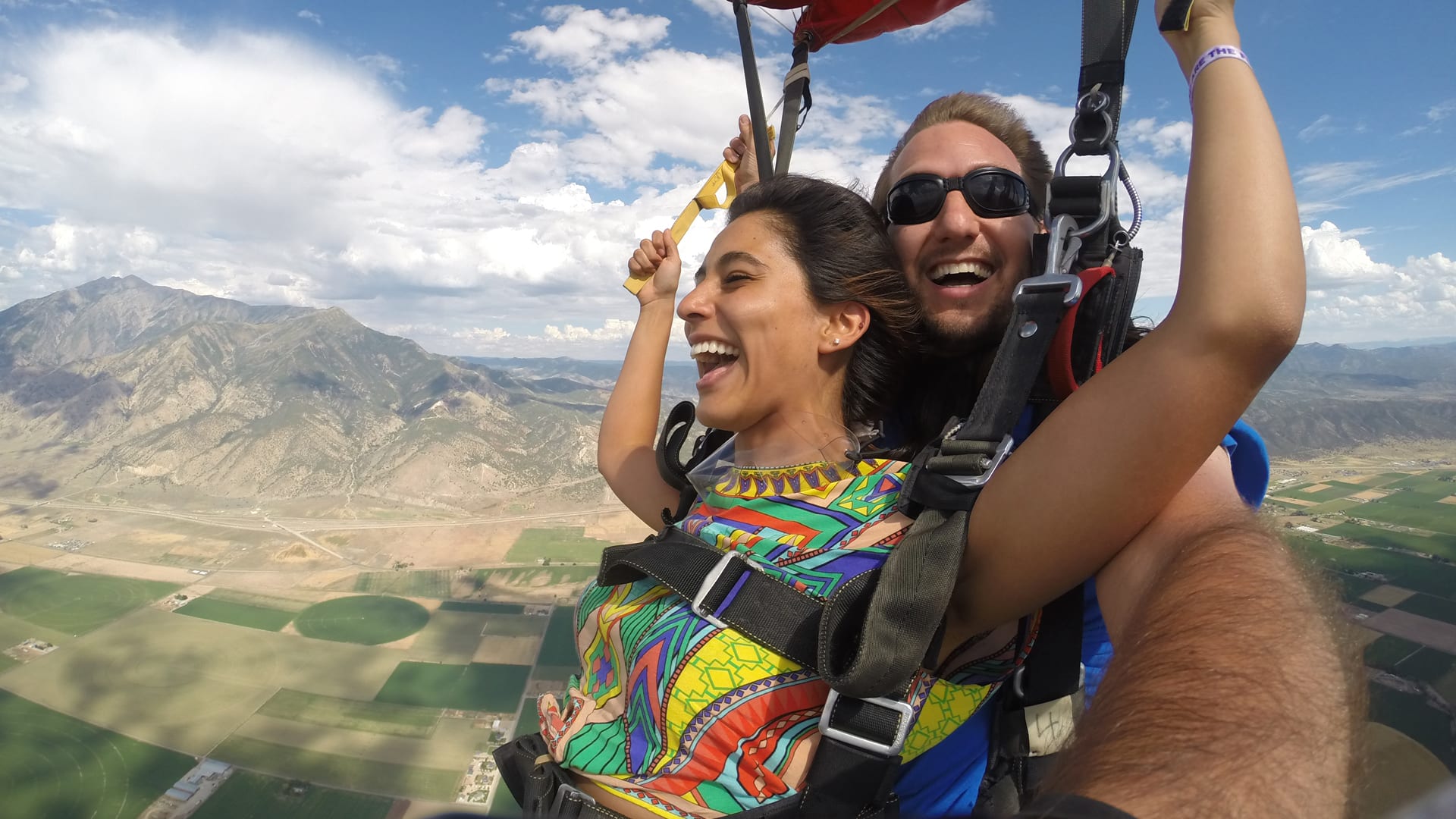 Location & Contact Info
Get directions to Skydive the Wasatch or get in touch with us here
Conveniently located in Central Utah, 1 hour south of Salt Lake City
Experience the breathtaking views of the Wasatch Front and the Rocky Mountains during your skydiving experience! Our central location makes us the perfect place for a day trip or as an activity on a weekend adventure. Click a city below to get directions to Skydive the Wasatch.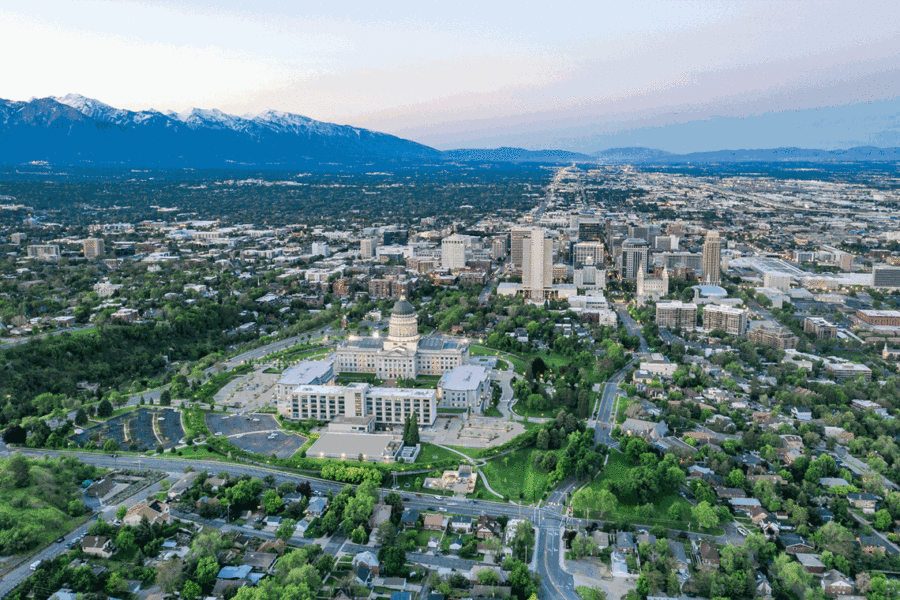 The Experience of a Lifetime
Skydiving is absolutely a life-changing adventure, and something that should be on everyone's bucket list. But don't just take our word for it, check out what adventurers like you had to say after their skydiving experience.
Jump Packages, Programs, and Pricing
Skydive the Wasatch is proud to be one of the highest-rated dropzones in Utah, and we work hard to maintain that title. From our charismatic instructors to our first-class planes and equipment, we'll make sure that your skydiving experience exceeds all expectations and is an adventure that you'll never forget.
Standard Tandem Skydive
Includes instruction and necessary equipment
Deluxe Skydiving Experience
Includes Souvenir Goggles and T-Shirt
IAD Training Program
Learn to Skydive (A-License Course)
Photo Package
Includes more than 125 high-quality photos of your exper
Social Media Package
Includes a social media video edit of your experience
Video Package
Includes a professionally edited full-length video
Deluxe Social Media Package
Includes photos and a social media video edit
Deluxe Visual Package
Includes photos, social media and full-length video
So... What are you waiting for?
You've made it this far, so you know you want to. Click the button below to make a reservation and start preparing for the adventure of a lifetime!